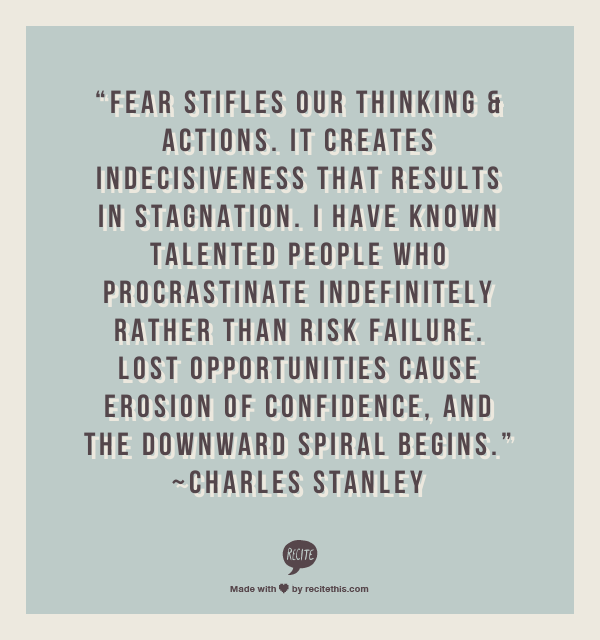 So you're a few days in with your New Year's Resolutions–it's highly likely that you may have stumbled a few times. When you declare a change, roadblocks are certain.
Fear is perhaps the biggest threat we face. It's intangible, but has very tangible consequences. It's as invisible, contagious and debilitating as the flu. When you catch it, you have to address those symptoms head on or else.
Do you feel stuck? Are you procrastinating severely? Are you missing deadlines/goals, proving to yourself that you cannot accomplish what you set out to do?
Now may be a good time for a faith check-up.