REVIEW: Beyond the Lights is Beyond Beautiful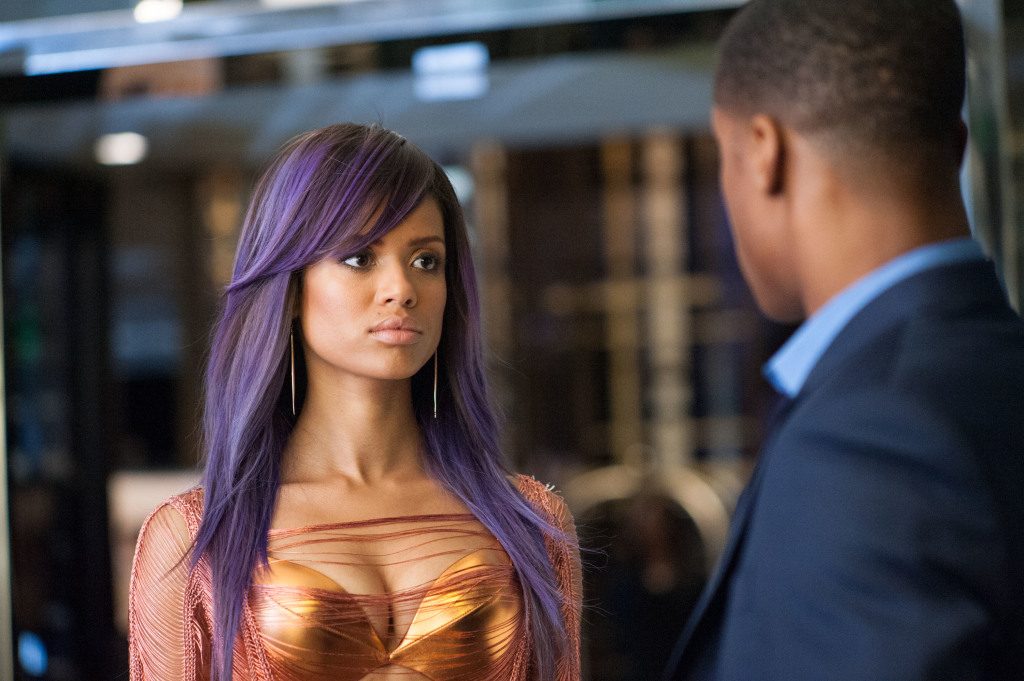 It's important to combat the perception that Black people don't want to fall in love and get married and fight for each other. Because we do. And I think the more we see it, the more it will become normalized and will contradict some of the negative images that we see." ~Gina Prince-Bythewood (TheYBF.com)
I am a real sucker for love stories featuring Black people. I know that sounds super-simplistic and perhaps even biased, but the reasoning behind my obsession is that these stories are often VERY RARE. And my thirst for these stories runs so deep that I often find myself swiping through the Redbox screen, stumbling upon something that I know will be of poor quality, corny and unbelievable but I rent it anyway.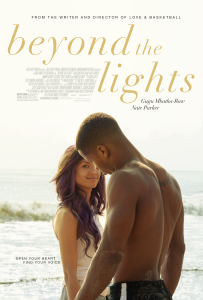 So you can only imagine my excitement when I first saw the trailer for Beyond the Lights. Plus I trust Gina Prince-Bythwood. I'm one of those people who stans for certain directors/writers (you've read me swoon over Ava Duvernay whose Selma is getting awesome reviews unsurprisingly). All that to say my expectations for Beyond the Lights were high and thanks to stellar casting, writing, directing, cinematography, everything y'all, I give the film two thumbs up! 
I hate making comparisons like these but I truly believe Nate Parker is the "next Denzel." He gives such a well-balanced performance. I've read many folks compare it to The Bodyguard, but that's not the vibe I got at all. Yes there's a singer (Noni played by Gugu Mbatha-Raw) and an officer (Kaz played by Nate Parker) but I promise you won't see any crazies gluing together stalker letters. Don't go into the theater expecting a Houston/Costner type deal.
Anyway, here are THREE reasons you should see Beyond the Lights ASAP:
The awesome chemistry between Nate Parker and Gugu Mbatha-Raw. It's love at first sight — the "I see you" moment reminded me of Jerry McGuire's "You complete me." These two look good together and are good for each other.  You want them to work it out. It's messy and chaotic from the start but there's a magnet pulling them together. While they may paint the damsel in distress story for the media to gobble up, something says that they're actually saving each other. The pacing of their evolution from strangers to couple, lie to truth is delightful to watch–you'll feel like you're following along your favorite pop star. Some of their actions were a little cliché, but it never gets corny or too unbelievable.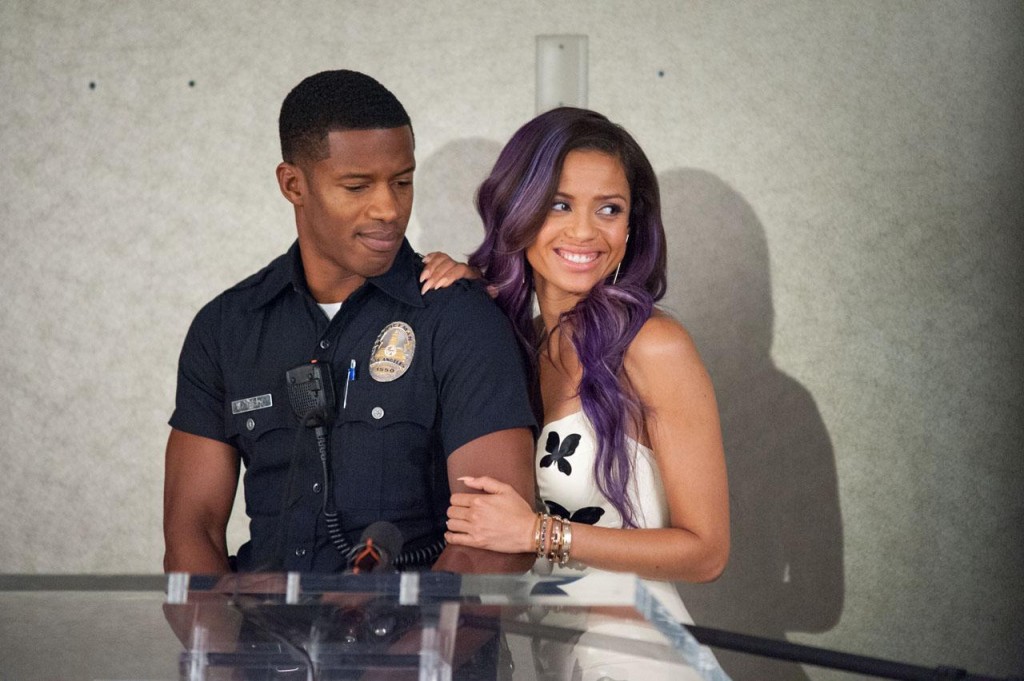 The music. As a Nina Simone fan, they had me with Blackbird. Noni's haunting rendition will give you chills–just warning you! It's beautiful, painful, tender, hopeful…her character if she was a melody. The difference between that and the soul-less "hits" she's featured on made me think about many of today's starlets. Their voices and images are so manufactured that the editing completely hides the raw, natural talent that's really unique (remember that time when ya'll heard T-Pain WITHOUT autotune). Gina's direction and authentic story lines make you feel like she's taking you beyond the lights — yes these celebrities live seemingly perfect lives but it's not always glamorous. The music biz is cutthroat and oftentimes the artist has to compromise and is cut out of critical decisions regarding their music. It's sad actually and you can see this powerlessness in Noni's eyes. You also see the vulnerability when she's stripped of her hypersexualized image, purple hair, and entourage. Still…what's left is way more beautiful than all the soul-sucking fakery.
The portrayal of the "right path." For Noni, it's music; for Kaz it's politics. Both industries have a tried and true path. What happens when two people decide to blaze their own? Their parents are busy helping them strategize, mostly based on tactics that will make them (not necessarily their children) look and feel better. They may not have made it, but they birthed superstars who are on the brink of making it — both Noni's mom and Kaz's dad are blinded by this obsession to prove everybody wrong and have passed this incredibly heavy burden down to the next generation. Sound like your life a little? That's the thing about this movie, it feels very personal and compels you to consider your own choices.
As glitzy a story it is, Beyond the Lights is a genuine, relatable story we all can appreciate. With all the attention grabbing headlines and campaigns to "break the internet" these days, some of us are still wondering how far people are willing to go to spark and/or maintain superstardom. Some of us are wishing for our favorite singers to get back to what made us fall in love with them in the first place: THAT VOICE; THOSE LYRICS. Some of us are waiting for you to fly, little blackbird, to take a chance, despite the naysayers. Beyond the Lights gives us a real glimpse of what could happen. That's the BEAUTY of this film. It reignites your hope in love — love for each other and love for our gifts.
Disclosure: I was granted complimentary tickets to preview Beyond the Lights. However, this did not influence or impact my review. All opinions stated are truly my own! 
Related articles across the web