REVIEW: #LessonsFromGideon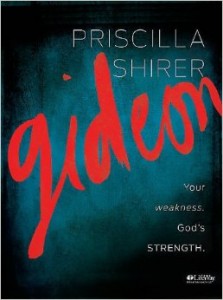 Priscilla Shirer's Gideon: Your Weakness. God's Strength was literally a God-send! It was so good, I was ready to give away a free copy before I finished. Bible studies WORK for me. Attending church and reading the bible are critical ways to learn more about myself and my God, but studies like Gideon are truly transforming. When I was a child, fumbling through the archaic language of the King James version of the bible, I always heard older people say "Pray for understanding" and I did. As I've gotten older, while I think that's valid and valuable advice, it wasn't enough for me. I need a little more–more handholding, more depth, more historical context, more life application examples–to grow in knowledge and understanding.
The short version: I didn't know much about Gideon's story before starting this study and the lessons within each page have left a lasting mark! I think it makes a big difference to get the accompanying audio/video sessions. I recommend this to anyone dealing with fear or uncertainty based on what they view as weaknesses. You will be strengthened by this!
The long version: The subtitle, your weakness, God's strength really captures what this study is all about. You will spend 6 weeks walking through Gideon's journey–from a fearful character to the valiant warrior God claimed him to be. Throughout the time you're urged to tweet out your #LessonsFromGideon and connect with others virtually taking the same walk through scripture. I found this to be very encouraging! Priscilla includes a couple of maps and lots of historical context, which helps to paint a clear picture of the era, the people, the politics and the culture. Without getting too deep or spoiling the experience for you, here are some of my favorite key learnings from each lesson: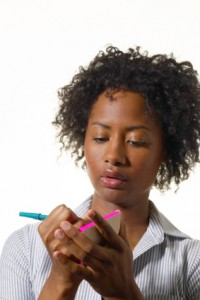 Lesson 1:
"Today's difficulties are often a result of yesterday's disobedience."
Lesson 2: 
"God often comes to us in our "boring" days, veiled in the most ordinary of circumstances…being mindful of this and recognizing Him even when His glory is shrouded in normalcy is a prerequisite for gaining clarity in your calling."
Lesson 3:
"YOU HAVE ENOUGH…Accessing the power within you is as simple as prayerfully asking God to unleash it into your experience, day by day, moment by moment–then being willing to 'walk by the Spirit.'"
Lesson 4: 
"Your actions or inaction cannot stir God to impatience. Discipline, maybe. Correction, maybe. Fatherly action, maybe. But not impatience."
"Give back to the Lord the desires and gifts He has given you and then trust Him to use them when and how He chooses."
Lesson 5:
"The weaknesses we often despise are required for the light of Christ to be seen and for the darkness around us to be dispelled…your weakness is not a liability. It is one of your greatest assets. God's presence and power are best seen when our large, impressive personalities aren't getting in the way. So welcome His light into your weakness, and let it shine!"
Lesson 6:
"Even gifts God has given us to enjoy can take the wrong positions in our lives. In fact, inherently good things can often be the most harmful because they're sneakier. They lower our guard and relax our defenses. Under the guise of goodness, we leave them unattended in our lives until they rise to an inappropriate position of power."
I'm sure I will continue to revisit Gideon's story and these lessons!