Fear Confession: I'm Scared of Success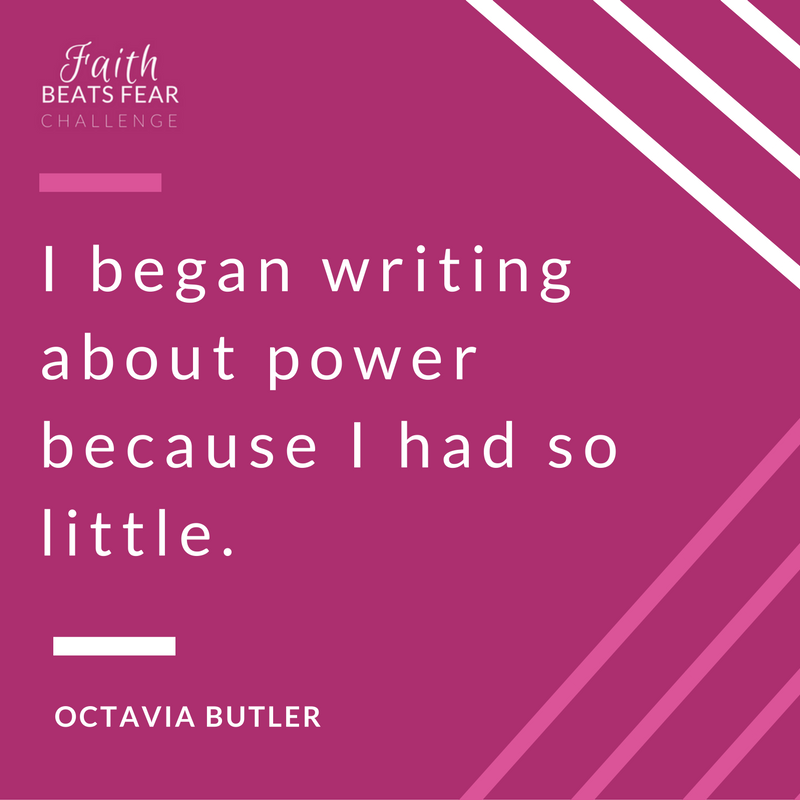 I've always been a hard worker and believer in setting goals. I have perfectionist and overachiever tendencies. I can see in my mind where I want to be. Yet and still I shy away from pursuing my goals sometimes. I'm scared. What if I'm not as smart/talented/worthy as I thought. I know I don't deserve this dream. What if my dreams don't come true? Even more, what if they do come true??
Our deepest fear is not that we are inadequate. Our deepest fear is that we are powerful beyond measure. It is our light, not our darkness that most frightens us. We ask ourselves, Who am I to be brilliant, gorgeous, talented, fabulous? Actually, who are you not to be? You are a child of God. Your playing small does not serve the world…" ~Marianne Williamson, A Return to Love
Sounds crazy, doesn't it? But it's so true! We attempt to diminish ourselves because the unknown and the uncertainty that comes with success or life at the next level are frightening. We already KNOW what failure feels like and how to wallow in that. It's dysfunctional but it's comfortable.
As wacky as this sounds, I know how to make my dreams come true. I write about them.
Shortly after graduating from college, I fell into a funk. I wasn't happy with my job. I wasn't thrilled about my life. I talked with a good friend about how stagnant and hopeless everything felt. He passed on this advice: write about your life how you want it to be. Jot down every aspect that you wish for. Want to change jobs? Write it down. Get as specific if you can — describe your ideal workplace and manager's personality. (For some random reason at the time I wanted to work on the top floor in a building off Peachtree Street in Atlanta. I don't know why, but I wrote it anyway.)
Writing my success story never fails me, but sometimes I fail to do it because of…fear. Ya'll, I avoid it so much. Even though I know my higher purpose and the good I want to do, I judge myself for wanting certain positions, a more convenient lifestyle, material things, etc. Eventually I let go and write. It could be one line, a paragraph or sometimes 4 pages. Time after time, notebook after notebook, it works (i.e. I had that job I described within a year).
It works, not just for me but for so many others. Octavia Butler's note to herself has been shared widely. She wrote her own 226-word success story BEFORE it happened. It didn't matter that she was painfully shy as a child or that she'd been told, "Honey…Negroes can't be writers."
"So be it! I will find the way to do this. See to it! So be it! See to it!" she wrote.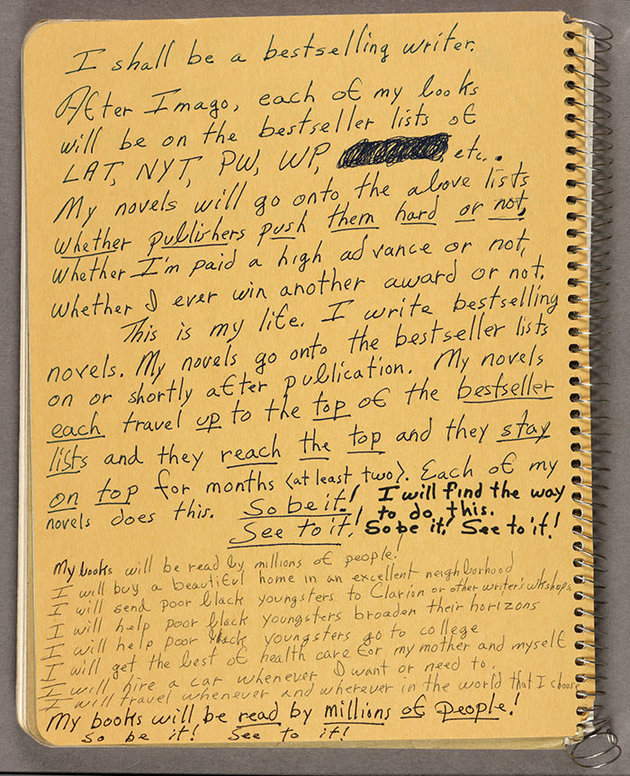 Here's the thing. When you write it down, you're activating something within yourself that A.) signals you can do/have it and B.) energizes you to make it happen.
Begin writing your success story today! Join the #FaithBeatsFear Challenge and get daily prompts to put your faith to work.