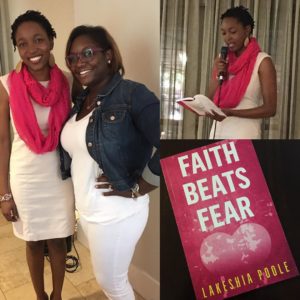 Faith Beats Fear blends short fiction stories with a 21-day devotional to help you fight fear with power, love, and a sound mind. An economic recession's impact on a small community serves as the backdrop for this story collection that explores love, family, and the pursuit of happiness.  Whether fighting for unfulfilled dreams, a successful business, or a chance at true romance, the formula for victory remains the same: ACT IN FAITH. This unique compilation of inspirational tales, scripture, and tips is a quick read, but will stick with you beyond the last page, encouraging you to choose faith instead of fear.
---
Act Daily with #FaithBeatsFear Worksheets
As part of the Faith Beats Fear devotional, you're encouraged to work through fear and act in faith! Download and print out these worksheets that mirror the exercises found in the book!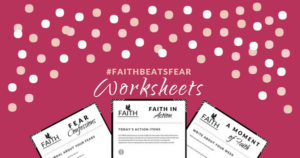 ---
Join the #FaithBeatsFear Community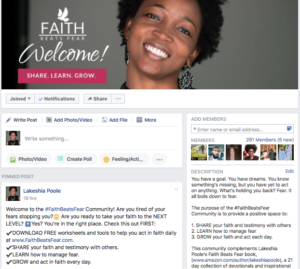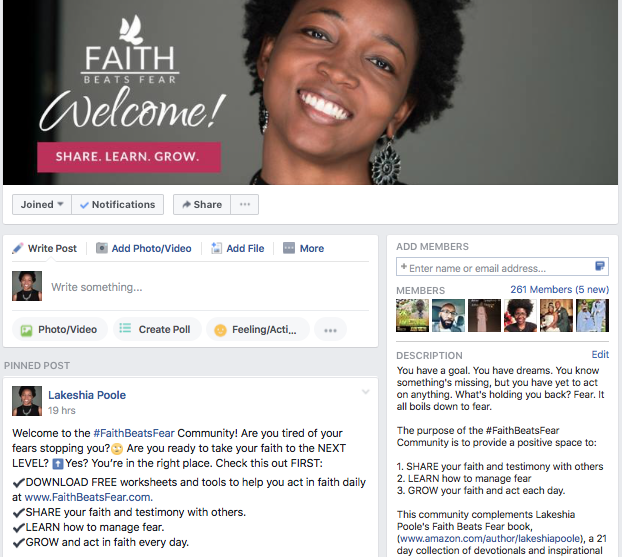 You have a goal. You have dreams. You know something's missing, but you have yet to act on anything. What's holding you back? Fear. 
To complement Faith Beats Fear, the #FaithBeatsFear Community provides a positive space for you to: 
✔️SHARE your faith and testimony with others.
✔️LEARN how to manage fear.
✔️GROW and act in faith every day.
The truth is, it's hard to beat fear alone. Our faith together can move mountains :).