EVENT ALERT: Social Media Marketing Boot Camp
Social Media Marketing Boot Camp from Lakeshia Poole on Vimeo.
In addition to spinning fictional tales, I'm also very passionate about public relations and communications. I'm excited to announce that I will lead a Social Media Marketing Boot Camp on Saturday, July 22 at Oconee Fall Line Technical College. 
This full-day workshop will provide best practices, real-world examples alongside interactive exercises to jumpstart your social media marketing. Upon completion, you will have a well-rounded understanding of how social media marketing can help your organization, business or lead to career advancement. To ensure participants get the one-on-one attention and help they need, we have limited seats available. To signup visit, www.OFTC.EDU/REGISTRATION/ and scroll down to select Social Media Bootcamp.
This Bootcamp is for:
· Busy business owners and entrepreneurs looking for ways to increase brand awareness and attract more customers
· Non-profit, business, church leaders and managers seeking to better understand how to integrate social media marketing into their programs
· Professionals wanting to expand their marketing skillset and use platforms to better promote their personal brand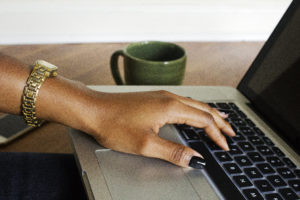 Similar to physical fitness boot camps, our social media marketing boot camp aims to generate results quickly by giving you access to the tools and techniques that WORK. Please bring your laptop or tablet as we "work out" ad apply the lessons learned throughout the day.

Bootcamp Syllabus:
Social Media Fundamentals: We will take a look at the complete social media landscape and review how the top social networks work. Additionally, we'll walk through a framework to determine which sites would work best for you.
Social Media and Digital Marketing Best Practices: We will examine real-world examples of how businesses and organizations use online platforms to drive brand awareness and results. Also, we will address employee social media policy development, how to tackle negative reviews or leverage social media during a crisis to communicate with your audience.
Social Media Strategy and Measurement: Having a strategic plan in place is the foundation to getting the results you want. We will discuss how to develop a social media strategy that connects you to your target audience and builds brand loyalty as well as how to track results.
Social Media Content Planning and Engagement: We will explore FREE resources and affordable tools that help you save time and money as you maintain your online presence through engaging content. Whether you're looking at creating clever posts or advertisements that drive traffic to your store/website, we cover the basics and give you the chance to create your own.
BONUS TAKE-HOME MATERIALS (valued at $40):
· The Social Media Blueprint: Tools & Resources Guide – a directory of tools to help you plan, create and publish social media content.
· The Social Media Blueprint: Plan, Create, & Promote Workbook – develop your social media marketing plan and plot out up to 6 months of content with this step-by-step workbook.