#BeingMaryJane Download: Declare Your Value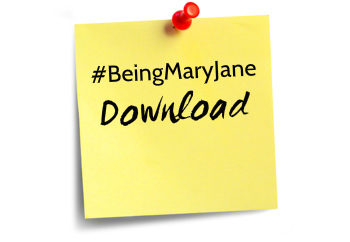 What did ya'll think about last night's episode? So I'm not going to lie, I was a little annoyed by most some of the characters. I know I said this would be a weekly series and it's my type of show, but fair warning, there is a chance I could lose interest. If it gets too soap-opera-y, overdramatic and EVERY MAJOR CHARACTER cheats [because clearly there are no other major character flaws available], I may return to my Girlfriends DVD.
Anyway, Andre popped the question to MJ…even though he's still married. Look, now, he has to go home to his wife and he has to tell her something [would 'I'm getting married' have worked though, lol?]
Upon hearing the proposal, MJ blocks him out in this psychedelic moment [did she buy something from her brother?] and leaves. While she's on-air, Andre and Avery chat about a potential "post nuptial" agreement. If he cheats again, she gets everything—all the houses, 75% of his marketing firm and full custody of the kids.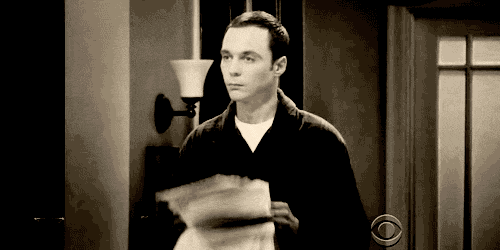 Now, I was flabbergasted when he did not say 'let's make a deal.' Right.
MJ receives a special delivery. She must close her glass door for full privacy. It's the ring!!! Awww. I gushed about it for like two seconds and began wondering: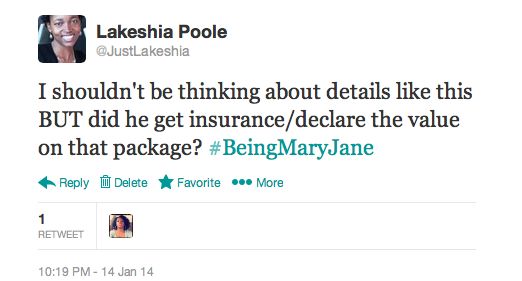 While MJ's post-it set the tone of the episode,  I picked up a different theme — the sense of value people have for themselves, others, and things in relationships.
"When you're messing with my money. I'm not angry. I'm pissed." I like seeing MJ fight for her professional future and being incredibly frank about what she wants. She leaned in and met with the boss. MJ knows very well that closed mouths don't get fed. Unfortunately, her shady producer/ "friend," had already accepted the new gig to make sure she's well-fed. I don't know, I think friendship means different things to these two.  I'm not saying the producer shouldn't have pursued her new opportunity but she could have at least gave MJ a heads-up. Workplace friendships can be super-tricky though.
"Did you get my text?"  and "I was gonna tell you everything." These are two of the biggest lies EVER told. Maybe she's exhausted from all the drama, but I was surprised she didn't react. My gut tells me that these two people KNOW they can get over on her. They've done it successfully in the past. She'll bark at them for it, but there's no bite.
"You are my little girl and you deserve the best, right?" When Mary Jane's father asked her this, there was a pretty long pause and finally, "Right." 🙁
No one reminds you of your value like Daddy.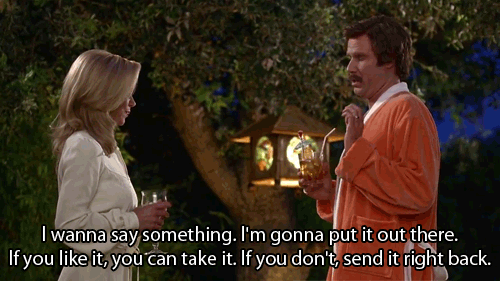 "I built you. I made you into the man that other women want. Who's going to want me? Who's going to want this?" Okay, so, I'm super single and never been married and don't even want to imagine what Avery feels like. But this reminded me a little of when Wendy Raquel Robinson fixed Bobby Brown's style and teeth in Two Can Play That Game, LOL.
Okay, all jokes aside, this topic has been a popular one between both women and men. Naturally some women [I've been guilty of it] really believe in the upgrade process. They see potential and they like what they see, but believe it would be best to invest (time, money, love, etc.) in polishing some elements. In relationships they want to take credit for contribute to the journey. This can be dangerous territory. I don't know any men that want to hear that—they know that you've added to them and count you a wonderful partner. But you don't make people [Only God does that, sweet pea]. While Avery has invested much in remodeling her husband, she's left feeling less desirable. In a sense she believes a majority of her value isn't within but in what she built.
This topic deserves a separate post so I'm going to leave it alone for now.
"Be happy with the ring he gave you." Rings don't reflect the depth and love of the relationship and yet there is an extra emphasis on them. This goes back to another quote from MJ about wondering if she desperately desires marriage only because she's supposed to want to get married. Some people want the big, fat ring that they see others have and believe they're supposed to get Kim K. jewels.
No disrespect to any engaged folks, but I would rather talk to you both about love found than see your ring. Besides, I tell everybody the same thing—whether he got it from Tiffany's, Jared's or the pawnshop—awww, congratulations!
P.S. Lisa is the OBGYN. And she doesn't like it when you save her from an overdose but don't tell her you're desperate enough to put something special in your freezer. Girl, I don't know, I think those are two very different crises.
What were your favorite parts from the show?